Home
New library opening hours
From Monday 20th November Library opening hours are changing. All libraries will now be closed on Wednesdays and will open only on one late evening. Slamannan Library will now also open on Saturdays.
New opening hours
Bo'ness, Falkirk, Larbert
Monday: 10am – 8pm
Tuesday, Thursday, Friday: 10am – 5pm
Saturday: 10am – 3pm
Wednesday, Sunday: closed

Bonnybridge, Denny, Grangemouth, Meadowbank
Monday, Tuesday, Friday: 10am – 5pm
Thursday: 10am – 8pm
Saturday: 10am – 3pm
Wednesday, Sunday: closed

Slamannan
Monday, Tuesday: 10am -2pm
Thursday: 2pm -7pm
Friday: 2pm –5pm
Saturday: 10am –1pm
Wednesday, Sunday: closed
You will find answers to your questions about the change in opening hours on our website: https://www.falkirkleisureandculture.org/news/2023/october/new-library-opening-hours/
Libraries are packed with books to get you in the seasonal spirit! All libraries have cookery, baking and craft titles to help you be prepared. And, when you're ready to relax, you'll find cosy christmas reads to get you in the mood.
You'll also find lots of festive fun in libraries for young people and families.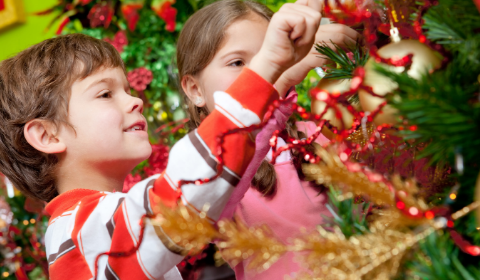 A series of Community Choices public information sessions are coming up at all libraries across the Falkirk area.
Community Choices is Falkirk Council's participatory budgeting programme that puts control over how public money is spent into community hands.
Applications are now open for Small Grants (up to £5,000) and Capital Grants (over £5,000), with a deadline of 1st December. See https://www.falkirk.gov.uk/communitychoices for more details.
Email community.choices@falkirk.gov.uk to register for public information sessions in every library across the district, where you can meet the Community Choices team and ask questions.
Event dates and locations
Falkirk Library: Monday, 23 Oct 23 at 18:00 PM to 19:00 PM

Bo'ness Library: Tuesday, 24 Oct 23 at 12:00 PM to 13:00 PM

Online Workshop: Wednesday, 25 Oct 23 at 12:00 PM to 13:00 PM

Bonnybridge Library: Thursday, 26 Oct 23 at 18:00 PM to 19:00 PM

Denny Library: Saturday, 28 Oct 23 at 13:00 PM to 14:00 PM

Online Workshop: Wednesday, 01 Nov 23 at 18:00 PM to 19:00 PM

Slamannan Library: Thursday, 02 Nov 23 at 17:30 PM to 18:30 PM

Larbert Library: Tuesday, 07 Nov 23 at 12:00 PM to 13:00 PM

Meadowbank Library: Thursday, 09 Nov 23 at 12:00 PM to 13:00 PM

Grangemouth Library: Thursday, 09 Nov 23 at 18:00 PM to 19:00 PM
More information: https://www.falkirk.gov.uk/communitychoices